Fleeced
Fleeced! – A heroic tale of beauty, brains and brawn!
Meet Aries.

With four hooves and an enormous bottom he's certainly not your average Ancient Greek hero.
Aries is a ghost-ram.  For centuries he' been furious about the fateful night Jason and the Argonauts stole his magnificent Golden Fleece and now he's come back to Earth on a quest to find it.
But can a ghostly ram survive modern-day London, an ice-cream seller with horns, and an immortal sorceress who's just itching to get her icy fingers on him?
A marvellous new comic voice for children has arrived.
Pete Johnson, children's author
Don't ask me how much I loved this book, it's great and even greater for Percy Jackson fans.'
Felix: The Guardian Children's Reviewers
I love this book! It's amazing. The author is so funny, and every page makes you want to read more. You just keep turning the pages until they aren't there anymore. I would recommend this book to everyone! A definite 10 out of 10 stars! Enjoy!
Hotcocoa:  The Guardian Children's Reviewers


This is a great book with a tremendous sense of humour.  The author talks directly to the audience, cracking jokes, making comments and generally involving the audience in the story.  It races along at high speed and introduces us to a wide range of appealing and some very unappealing characters.  One of the great things about this book is the unlikely hero Aries, after all he is a bald, fat and very self-opinionated ram, but he does come through in the end.  This is definitely a book for those who love their action with a bit of history, so younger readers of Percy Jackson as well as those who enjoyed Corydon and the Pig Scrolls will find plenty to keep them reading.
Margaret Pemberton – CILIP Secretary SW Region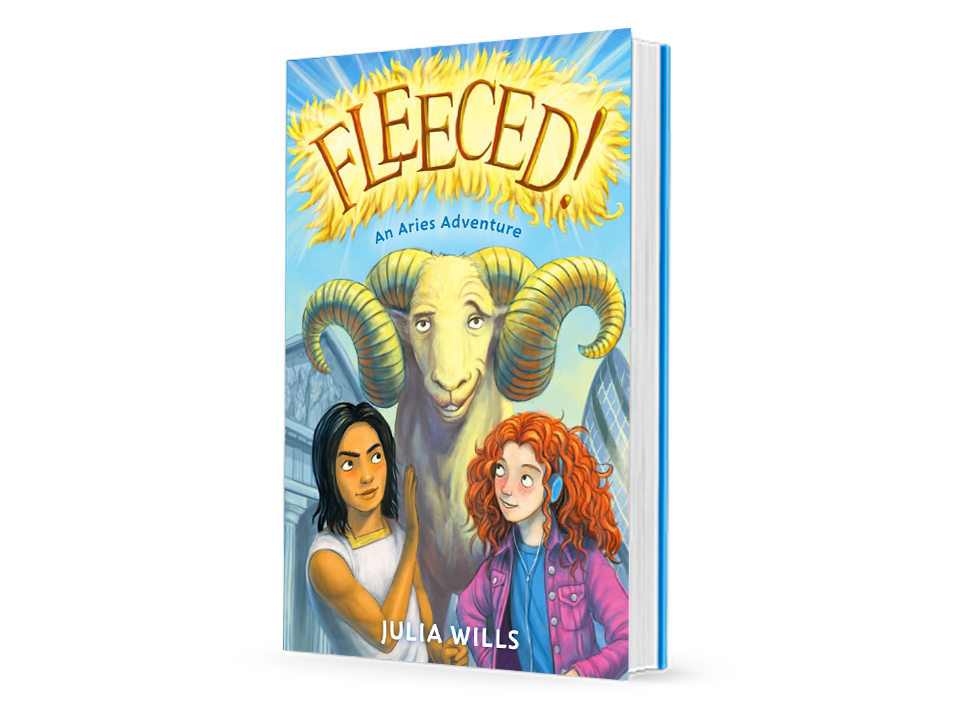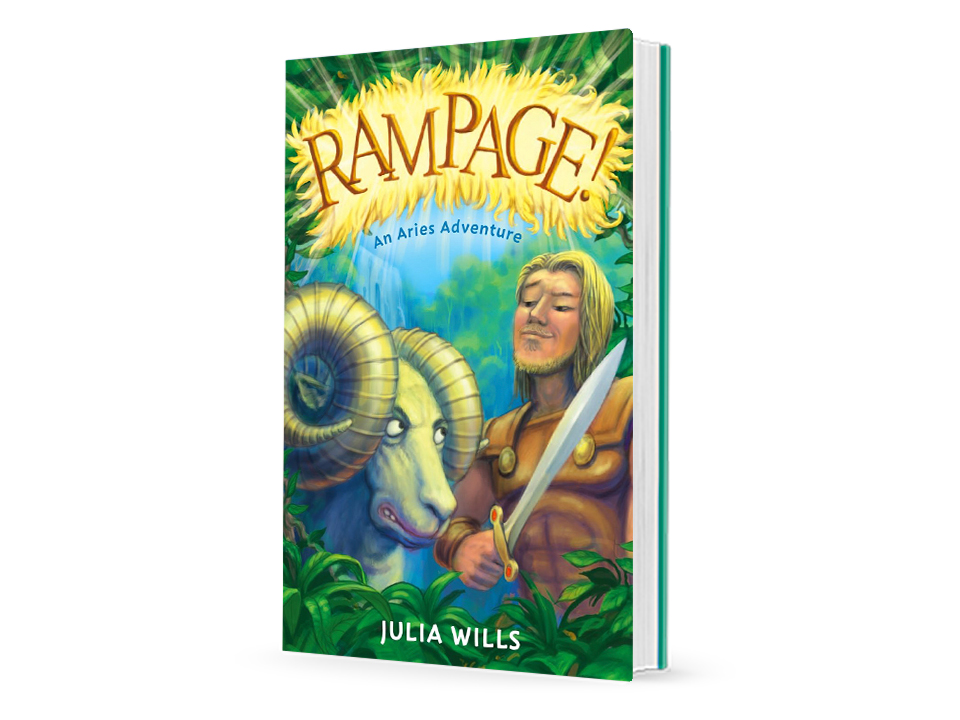 Rampage
Rampage! – A shocking story of sorcery, sneakery, snakery and hoof shivering scares!
Aries, the ghost-ram of the Golden Fleece, and his best friend Alex are in Brazil on a quest with that big-headed, Fleece-snaffling hero, Jason the Argonaut.
Meanwhile, Rose is also heading for South America to search the Amazon rainforest for her missing father.  But the sorceress Medea is waiting.  Can they escape the spine-tinglingly terrible plans she has for them all?
Action-packed reads that will turn young readers on to a rich history and a timeless stock of stories
Teach Primary Magazine
This is definitely a book for those who like their action with a bit of history, so younger readers of Percy Jackson as well as those who enjoyed 'Corydon' and
'The Pig Scrolls' will find plenty to keep them reading.
School Librarian Journal
There's no need for me to say what this story is about as the product description and other reviewers have already done that. What I would say is that on the evidence presented in this debut novel we have among us a new comic writer of genuine originality and flair. The text abounds with gleeful humour, clever turns of phrase, playful observations and droll asides. I love droll asides! The authorial voice is warm and confident, and the story never less than inventive and entertaining. Even the chapter headings are witty. I can't imagine what the author will follow this with!
Michael Lawrence, children's author
The idea for this is wonderful. The big name Greek myth book is of course Percy Jackson, and Fleeced presents Greek mythology in a totally different way.
Nina (Death, Books and Tea reviews)
What a fantastic and unique read. My children absolutely loved reading this story and I would, and have, recommended it to anyone with children around the age of 8, but I loved reading it just as much as my children did. Just brilliant!!
D – Amazon reviewer